Contact us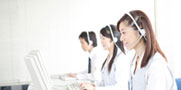 Telephone:13975159320 (Manager Liu)
Address:Shanhe Intelligent Secondary Industrial Park,
Changsha County Economic Development Zone,
Changsha City, Hunan Province
Email:55091178@qq.com
Human resources
[Recruitment] Regional Sales Manager
Recruitment Number: Several; Working life: 1-2 years; Receivable fresh students; Educational requirements: College
Work area: according to the distribution area (headquarters in Changsha); update time: today; change salary: 3000-5000 yuan + commission;
Job highlights: five insurance + business insurance;
Job responsibilities:
1. Have a certain understanding of the sales of mechanical products or engaged in the sales of such products. Promotion and sale of the company's products within the jurisdiction to complete the sales task;
2. Visit customers to promote their products according to their needs and continuously improve their market share.
3. Develop potential channel customers and maintain existing customers.
4. Fully understand the market situation, promptly reflect the competitors'situation and market dynamics to the superior managers, and put forward reasonable suggestions;
5. To formulate and implement the marketing plan of the jurisdiction and organize various promotional activities;
6. Establish a good image of the company and keep its business secrets secret. Qualifications:
1. College degree or above, major in medicine or marketing;
2 or more years sales experience, sales experience is preferred;
3. Strong independent working ability and social skills, good communication ability, coordination ability and teamwork ability;
4. Physical health, with independent analysis and problem-solving ability.