Contact us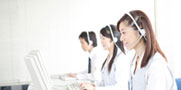 Telephone:13975159320 (Manager Liu)
Address:Shanhe Intelligent Secondary Industrial Park,
Changsha County Economic Development Zone,
Changsha City, Hunan Province
Email:55091178@qq.com
After-sale service
Service promise
In order to relieve your worries and be truly responsible for you, our company, in the spirit of "high quality, excellent service and development", solemnly promises you with the concept of "high quality products, reasonable prices, intimate service" and the principle of responsibility and openness.
I. Pre-sale Service
1. Welcome to our company for inspection and guidance. Our company will arrange a full-time person to introduce the company to you, so that you can have a real understanding of your partners.
2. Listen carefully to your valuable opinions and the requirements and expectations of purchasing products, and discuss with you the technical requirements of products. We will do our best to meet your needs, so that you can rest assured of the products you have purchased.
3. In line with the principle of "Customer's question is our company's question", try our best to answer your questions enthusiastically and sincerely so as to relieve your worries and difficulties.
4. Provide all-round optimal construction solutions, including construction technology, drilling tool selection, construction equipment, construction personnel, etc., to create the best opportunities and conditions for you to make money.
II. Service in Sale
1. After receiving your order and deposit, the company will arrange production and delivery in time.
2. Our company will have someone to communicate with you in time the progress of production and delivery, and to respond to any changes in time, so that you can adjust and arrange the progress of construction site.
3. The company provides a variety of logistics modes and the way of repayment of the balance. It can take delivery of goods from the logistics, arrange delivery of goods to the site, and deliver goods from the factory to the site. The company will communicate with you in time before delivery to choose which logistics mode and repayment mode is more conducive to your work arrangement.
III. After-sales Service
1. Opinions and complaints about products are your rights. We will listen carefully and record them. The questions you raise will be our driving force for continuous improvement and progress.
2. Our company will arrange specialists to communicate with you on the use of the products in time. Our products can solve the construction difficulties for you, which will be our highest honor. Okay, please tell your friends, bad, please tell us.
3. Our company aims to make first-class products, create value for customers and society. In the process of continuous creation and progress, we will be responsible for our products. In view of the quality problems in the use of various products, we will solve them in the first time.
We firmly believe that it is human-made to choose products rather than people. It is our honor to choose us as your right choice and serve you.
Service process
Pre-sale service flow:
First step, no matter what kind of needs you have, through what channels to learn about our company, we will do our best to help you solve problems, contact telephone: 18692267607, contact person: Wu Xijin(Mr.).
Second, if you need to visit our company and make valuable comments, please inform the relevant personnel one day in advance, so that our company can arrange for the relevant personnel to receive you, so as to avoid neglecting you. Or direct contact: 13975159320, contact person: Liu Yong (Mr.).
In-sales service flow:
The first step is that the salesperson who contacts you will give you timely feedback on the production progress and logistics information at the first time.
Second, if you can't get in touch with the sales staff, you can call the company's national unified service hotline directly: 400-057-0731.
After-sales service flow:
The first step is that the salesperson who contacts you will contact you in time to understand the use of the product, and your opinion will be the driving force for our improvement.
Step 2: If there are any problems in the process of using the product, please contact our company in time and send the photos of related problems to the salesperson who contacts you by MMS.
Thirdly, within 24 hours, our company's relevant technical personnel will work out a reasonable solution according to the photos. When necessary, we can arrange technical personnel to visit and guide the scene.